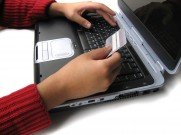 Net benefit for holidaymakers
People have moved away from travel agents in their droves. Instead, they are making their holiday bookings from their computer, preferring the convenience and better deals on offer.
Holidays have become one of the most popular buys on the internet over the past decade. For people with internet access, whether at home or at work, over half (55 per cent) book their holidays directly online, according to a survey of travel habits of UK online surfers.
Only seven per cent of internet users book their holidays on the high street. Better deals and ease of use are two of the major benefits enjoyed.

The research, commissioned by marketing agency Harvest Digital and advertising network Adviva, also reveals that beach holidays are the most common type to be booked online, followed by a long-haul trips, cruises and fly-drives. Activity holidays, however, are most often booked on the high street.
Almost half of internet users book holidays based on recommendations from friends and families, while a third of people read the travel articles in magazines and newspapers, 15 per cent use Teletext and a one in five gets inspiration from watching holiday programmes on television.
The internet is also used a valuable research tool, with 17 per cent researching holidays online then booking over the telephone. 
Mike Teasdale from Harvest Digital says: "Consumers are telling us that word of mouth is very important in terms of choosing a potential holiday.
"In the past, that would have been a casual chat over a pint, now it seems that the online equivalent is sites like TripAdvisor.com where an entire community are posting tips and recommendations about good places to go."

The most popular online resource for booking holidays is search engines, with almost two-thirds of internet users making these their first port of call. Forty per cent of people research on airline websites, over a third use travel agent websites, and local tourism guides are a resource for 28 per cent.
Online travel booking and research is most common for 25 to 34-year-olds and for people booking within four weeks of their departure date. In both cases, 68 per cent of people would book directly on the internet. The survey revealed no major differences in the travel booking habits of men and women.
Fiona McKinnon, European corporate development director at Adviva, says, "Our research reveals the degree to which the internet has changed our traditional means of booking and researching our holidays.
"The most noticeable shift is from the high street, with more than three-quarters of holidays now researched or booked online. This is reflected in the high number of people booking late deals and taking more holidays."
The online travel industry is set to receive a further boost through the introduction of powerful new online booking resources, most notably Google, with its long-rumoured Google Travel portal. 

Picture caption: Laptop, not travel shop – holidaymakers much prefer online booking.